August 2nd, 2009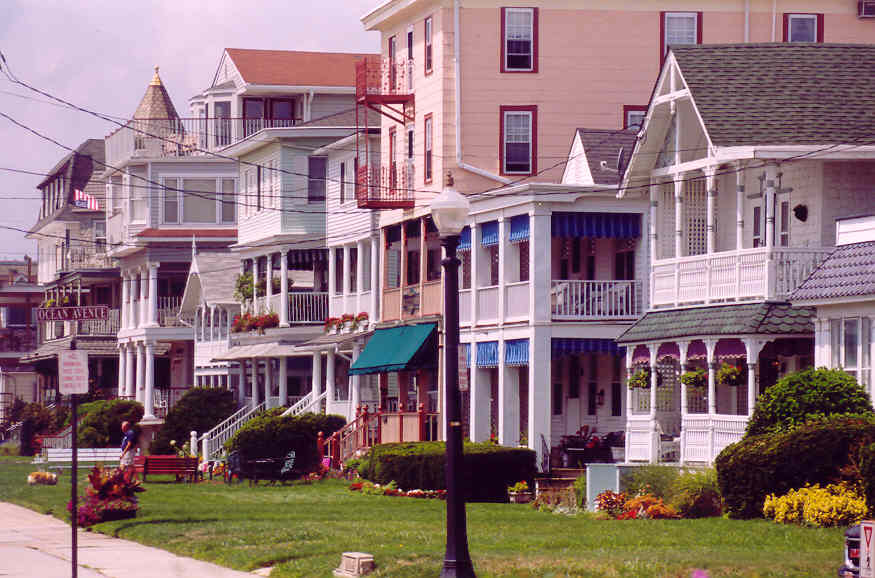 My friends and I kept saying, "They're so cute!". We couldn't help comment to each other about the cute tiny Victorian cottages lining the streets in Ocean Grove, NJ.
Ocean Grove is a 1 mile by 1 mile beach town inside the Township of Neptune, New Jersey, When I went there just last week I was instantly mesmerized by its beauty The town was founded in 1868 by the Methodist church and is still a very active community especially in the summer. People from all over the world go there.
I went to Ocean Grove on a mission trip with a youth group from my town, and we helped a lot of people in the nearby towns with their needs. Ocean Grove is a unique place to visit even if you don't want to go there to volunteer. You can hang out on the beach, stay in Grove Hall or any of the small hotels you'd like, or you can just walk around the shops on Main Street. The shops include two ice cream shops, Days and Nagels, that you shouldn't miss.
Going to Ocean Grove was a great experience. I hope that I motivated you to go there and you have just as much fun as I did. More information is on this website http://www.oceangrovenj.com/
Comments
comments