July 21st, 2010
Today I visited the amazing Island Beach State Park, which is a ten mile stretch of barrier beach located between the Barnegate Bay and the Atlantic Ocean, with my class at the Governor's School.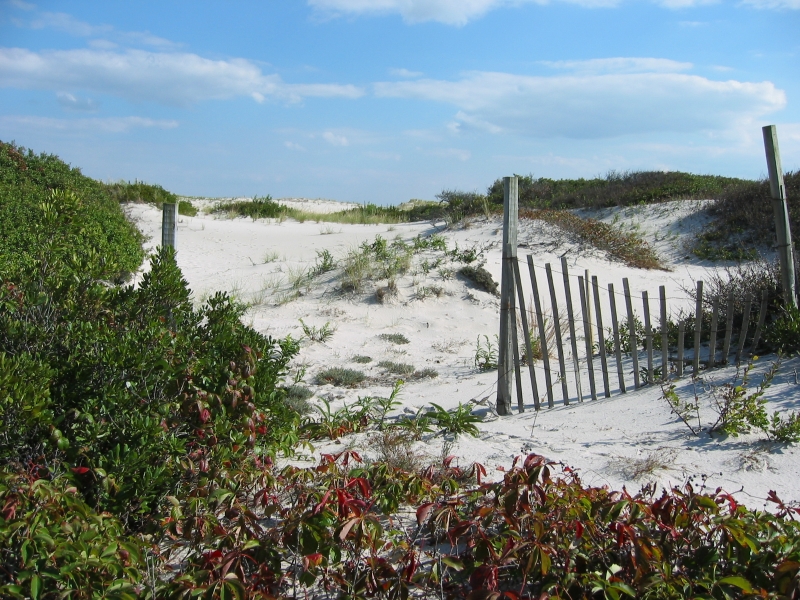 We spent the day at a part of the beach within the park that had no lifeguards, and probably because of this it had no crowd. There were warning signs for rip tides in the area, but we did not get caught up in any. If you prefer swimming under the watchful eyes of trained lifeguards, there is a beach nearer to the entrance gate that has lifeguards, a snack shack, and bathrooms.
If you do not feel like swimming, there is much more to do in the park than just visiting beaches. Before we visited the beach, we stopped by an "interpretive facility". Basically, it is an information center with various exhibits and brochures. It's great for kids because it is quite interactive… various types of shells and many objects, including a whale vertebra (!) are out on display and are allowed to be touched. I found everything in the center very interesting, and the man who worked there very helpful and full of cool facts.
In the park, there are also areas designated for picnicking, biking and riding horses, fishing, surfing, and scuba diving. Not to mention, there are various trails that lead all over the island.
Two tips:
1. BRING BUG SPRAY. The mosquito situation, at least when I was there, is horrible. On a day when you feel there are too many mosquitoes, try to avoid the trails and the bay (where there would be a large about of these insects) and go out to the beach for a cool dip (I am told the breeze keeps the mosquitoes away).
2. WATCH OUT FOR POISON IVY. There is a lot of it. "Shiny leaves of three, leave them be".
If you still aren't impressed by all that you can do here, just know that this island has had minimal human disturbance (a feat within itself — been preserved very well) and therefore is a beautiful area with amazing plant and wildlife and natural beaches.
You know the natural life is in a good state (minimal human influence) when the sea gulls have had so little exposure to humans that they do not try to scavenge the beaches and steal peoples' sandwiches.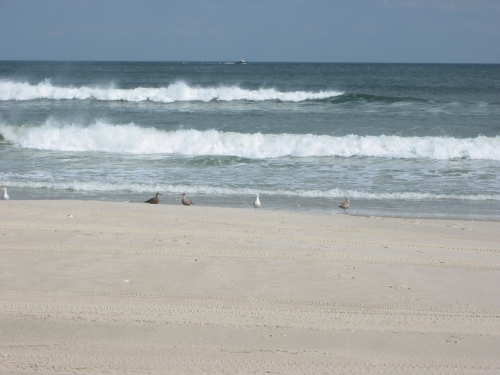 Enjoy this unique area and in the process appreciate nature at its best!
Comments
comments