December 29th, 2010
Check out how Iowa and Nebraska take advantage of the winter weather!

Cresco, IA
From January 21st to the 24th, Cresco is home to the Driftrunner's Snowfest, a much-anticipated yearly tradition that is largely centered around snowmobile riding and racing, along with other snow sports games and tournaments. The four-day festival also includes events like bonfires, torchlight parades, and a display of fireworks. This celebration of the season attracts a lot of families from nearby communities.

Ventura, IA
Ventura's Winter is another great festival with snowmobiles, torchlight parades, and fireworks. This event is also known for its awe-inspiring display of ice sculptures, and visitors can enjoy the beauty of McIntosh Woods State Park.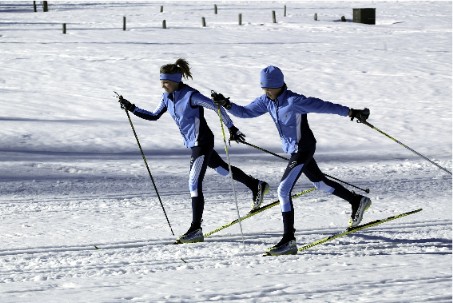 Lincoln, NE
If you're a devoted fan of snow sports, don't miss the Cornhusker State Winter Games in Nebraska. Volleyball, hockey, cross-country skiing, snowboarding, and ice skating are just a few of the dozens of the competitive sports represented at this vast tournament.
Don't forget to read the first part of this series, part 1
And read on to the other parts:
Comments
comments