December 31st, 2010
Any Michiganders out there? Make a day trip out of these festivals!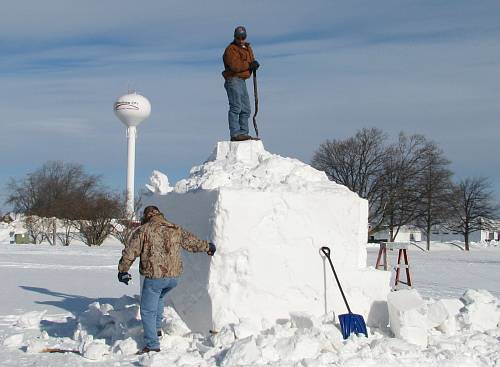 Mackinaw City, MI
Mackinaw City's Winterfest is jam-packed with activities ranging from entertaining to utterly bizarre. Enjoy professional ice sculptures or make your own! Try the traditional sleigh riding and ice skating, or switch things up and take part in an ice fishing tournament. You might be the chile cook-off champion, or the winner of an outhouse race! Don't know what an outhouse race is? Better go check out Winterfest January 13th through 15th!

Grand Rapids, MI
Michigan sure likes its Winterfests– a second one takes place in Grand Rapids on January 22nd and 23rd. Ice carving and ice skating are featured sports, but children's activities take center stage. The festival's horse-drawn carriage rides are a great way for your family to appreciate the beauty of Michigan's long, cold winter season.

Frankenmuth, MI
This Frankenmuth festival boasts a status of being one of the top snow sculpting events in the nation. On January 26st through January 31st, Zehnder's Snofest displays large, highly detailed ice and snow sculptures created by professional carvers from all around the world. But that's not all! This four-day event is full of family-friendly activities such as bingo, snow sculpting for children, a play area, a 9-hole golf course with an ice carving challenge at each hole, apple pie and apple recipe contests, and a fireworks display to top it all off.
Don't forget to check out the previous series; part 1 & part 2
Then read on to parts 4 & part 5
Comments
comments