January 5th, 2011

Aberdeen, SD
Aberdeen's Winter Carnival takes place on February 6th this year, with endless opportunities for both winter athletes and people who just like playing in the snow to have some fun. Ice skating and cross-country skiing are popular, but there are also the less traditional bobsledding and broomball.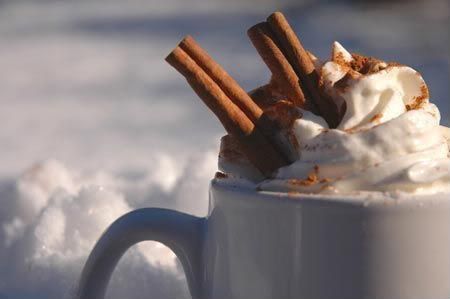 Spearfish, SD
In conjunction with the Spearfish Winter Art Show, this city hosts Hot Chocolate Days this year, February 19th and 20th. Enjoy a free cup of hot chocolate as you stroll through the streets and appreciate local art. Children can take part in snow sculpting and sleigh rides, as well as the "Polar Bear Plunge."

La Crosse, WI
La Crosse's Winter Rec-Fest runs for almost two weeks, and features a variety of typical and not-so-typical winter sports (volleyball in the snow, anyone?). Kids get their very own carnival, and adults can participate in the candelight cross-country skiing or a snow sculpture contest.

Cedarburg, WI
Cedarburg's Winter Festival is perhaps one of the most anticipated in the area. This year's is their 37th annual festival, and it has a theme: The Nifty 50's. Families are sure to love the snowball tournament, bed racing, family skating, and the family sock hop. You can warm up as a judge of the chili contest, or eat pancakes till your heart's content at the town pancake breakfast. Various music and theater performances by adults and children alike and countless other events take place all in a two-day span. The festival is on February 5th and 6th this year. The breadth of activities shows the country that the fun doesn't stop when the snow starts to fall.
If you find yourself in the Midwest this winter, stop by any one of these festivals– you won't regret it.
Don't forget to check out the other parts to this series;
Comments
comments