October 3rd, 2012
I was recently asked to write a review of the Thomson Holidays travel website. I was rather skeptical at first, but I soon found that Thomson is a fantastic tool for planning and having the vacation of your dreams. If you don't believe me get a late great deal yourself!
Thomson Holidays is an Internet Vacation-Planning Service. But there are hundreds of internet vacation-planning services. So what makes this one stand out? For one, it's comprehensive. When our family plans vacations, the trip is comprised of dozens of aspects from many different internet services. Plane tickets, car rentals, hotel rooms, and tickets for attractions are all purchased separately from different sites. This often makes the trip confusing and headache-inducing. Don't get me wrong, some of my favorite memories come from the failure of separate elements to work together, resulting in two-hour walks across foreign cities in the rain with no umbrellas.
But chances are, what you're looking for is a smooth family vacation. Thomson Holidays offers everything you need to create a complete trip, including finding and renting hotel rooms, scheduling plane tickets and seats, tickets for the area's attractions, renting cars, and where to find parking, all while finding you the cheapest possible deals. Thomson owns several cruise ships, as well as running their own airline.
Thomson really has a package for everyone, whether you're traveling alone or bringing the entire family. I was amazed at how many vacation packages they provide. Going somewhere with the entire family? Try one of their Family Holiday Packages, ranging from a trip to Disneyland, to camping out in a warm log cabin in Finland, to staying in a sunny Villa with its own luxurious private pool. Just traveling with a friend? They've got an extensive range of adult vacation packages which offer luxury hotels, complete with gourmet breakfast. One of their packages that interested me was called 2wenties, where your entire trip is one long beach party!
Remember how expensive the last vacation you went on was? Chances are, a large percentage of that expense came from the food you bought. Thomson's All-Inclusive Holidays are your normal vacation trip, but with food and entertainment thrown in at no extra cost!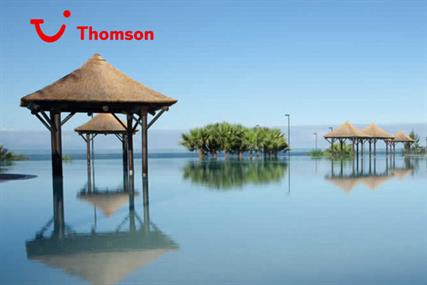 Finally, there are Thomson's specialist holidays. These packages are designed around specific activities, such as a safari through Africa, or a cruise on the Caribbean Sea.
I'd never heard of Thomson Holidays before, but I'm glad I did. This is a great service, and I'm sure my family will use it often in future. Not only is it comprehensive and allows for a fully planned trip, but it's also easy to use, and inexpensive. I was very impressed by the friendliness of the site, and the opportunities it provides to have a great vacation with the minimal amount of stress and fatigue.
My overall teen rating: Five Stars
Comments
comments